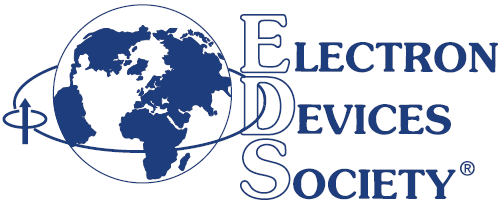 Workshop, free of charge, supported by IEEE on March 30 September 1st. Registration is free of charge but mandatory. Follow this link for registration.

UPDATE : "The Future of Nanoelectronics Devices and Systems Beyond Moore" Free Workshop will be postponed to 2021, in the framework of the next "in person" EuroSOI-ULIS'2021 edition in Caen, France.


This one-day Workshop, supported by IEEE, will be devoted to the update of the European contribution to the IRDS Roadmap in the field of More than Moore, Beyond CMOS and Emerging Materials. The main challenges, most promising technologies, needed research efforts and possible applications will be presented in the following sessions by reknown EU experts:
Presentation of the new IRDS More than Moore Roadmap by Mart Graef - TU Delft
Pdf version of the program with session schedule.
Energy Harvesting for Autonomous Systems
Summary of the IRDS Energy Harvesting for Autonomous Systems White Paper by Gustavo Ardila - UGA
Energy sustainability problems of IoT networks by Thomas Skotnicki - CEZAMAT
Contribution of triboelectricity for kinetic energy harvesting using electrostatic transduction by Philippe BASSET - ESIEE, Paris
Smart Sensors
Summary of the IRDS Smart Sensors White Paper by Alan O'Riordan - Tyndall
Sensing at the Edge: Challenges and Opportunities by Adrian Ionescu- EPFL
Smart Sensors and Systems for environment and human exposure monitoring by Carmen Moldovan – IMT
Smart Energy
Summary of the IRDS Smart Energy White Paper by Mikael Ostling - KTH
Smart power devices based Wide Bandgap semiconductors by William Vandendaele - CEA LETI
Materials and substrates for future power devices by Joff Derluyn - Soitec BU EpiGaN
Flexible/Wearable Electronics
Roadmap of Flexible Electronics: Challenges and Possible Solutions - Summary of the IRDS White Paper by Benjamin Iñiguez - URV
Schottky barrier and organic devices for neuromorphic circuits by Laurie Calvet - CNRS - Université Paris Saclay
New strategies for sustainable electronics by Elvira Fortunato – UNL
Beyond CMOS and Emerging Materials
Trends in Beyond CMOS by Clivia Sotomayor-Torres – ICN2 and Jouni Ahopelto – VTT
2D semi-metal to semiconductor transition devices and/or doping of 2D materials by Farzan Gity - Tyndall
GeSn/Ge vertical nanowire GAA FETs by Qing-Tai Zhao - FZJ
Flexible electronics with 2D materials by Zhenxing Wang- AMO
03/04/2020 31/08/2020 : 3rd edition of FDSOI RF technology for 5G Workshop